Mark Webber is an instance of how one needs to be a tortoise in the race to stick around for long even when the going gets tough.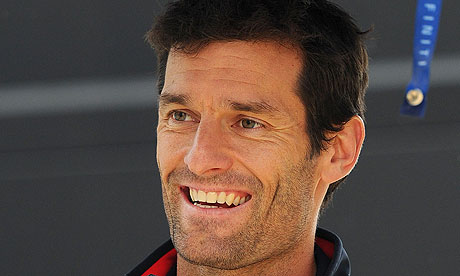 He should know as he had been trying to get into Formula One for twelve years. He has been in direct conflict with Sebastian Vettel, his Red Bull contemporary. However, Webber found results for the efforts he put in by winning his first title in 2015 in the world racing championships.
This Australian driver, known for his non nonsense attitude, won in the category of the World Endurance Championship, which reflects the hard work and tenacity he has been putting in over more than a decade on the tracks. Porsche has been his long term ally. He would now be defending his title in the races this weekend. The WEC weekend starts at Silverstone circuit in Great Britain. The transition that has happened from F1 to endurance races is talked about by Mark Webber on different media channels.
He explains that driving for endurance races is akin to driving on freeways. There are people driving slow and fast and many are not sure of the lane they should stick to. There are four classes in this kind of race. The speeds are different in all categories. There are GTE Pro-Am cars of the sports categories as well as LMP1 prototype futuristic models. Hence, amateurs are pitted against professionals in such races.
In the upcoming Silverstone circuit, there would be a total of 33 cars that would participate. Webber has been participating in LMP1 category which stands for the fastest drivers on such a circuit. There are amateurs who are driving the same circuit and maneuvering around them is the real challenge. Le Mans has been a similar experience for Webber but he feels that it has changed his mind towards the sport accordingly.